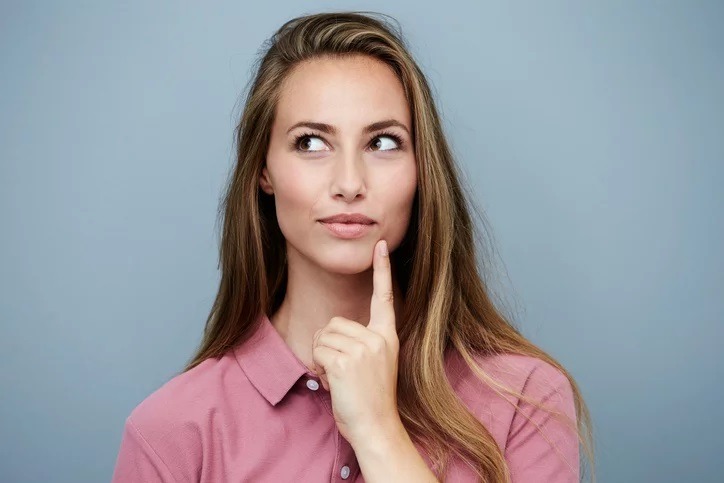 Quiz: What do you do after you "go"? A: Wash B: Wipe
If your answer was A - great job! You are already the king or queen of your porcelain throne!
If your answer was B - you failed the quiz (for now), but it's okay. We're here to help you gain control of your porcelain kingdom, once and for all!
Bidets and bidet seats are a great way to ensure you are staying fresh and clean after every visit to the bathroom. The water spray produced by bidets and bidet seats is not only one of the most hygienic ways to care for your undercarriage, but it also helps reduce toilet paper waste! While some believe that bidets are only for women or they're "weird", it's quite the opposite! In case you missed it, here are ten misconceptions we've cleared up about bidets!
There are a plethora of theories behind why bidets aren't common in America, including WWII and the construction industry (seriously), but they are extremely popular in Europe (where they were invented) and Japan. Regardless of why bidets aren't as common in America, we're here to help you follow the trends of the European and Japanese toilets. If you're a first-time user, our line of bidet seats are just the first step towards taking back control of your porcelain kingdom and your bathroom hygiene habits. If you've never purchased a bidet before or don't know where to start, we're here to help you find the best bidet toilet seat that fits your needs!
If you want the most bang for your buck
The innovative design of the Swash SE400 advanced bidet toilet seat ($279) provides a more refreshing and hygienic bathroom experience while keeping your wallet in mind. The Swash SE400 is an electric bidet seat that hosts similar features to our flagship model, including a positionable stainless steel nozzle, a warm air dryer, a nightlight, and a heated seat, but at a lower price point. To learn more, check it out now!
If you want to be eco-friendly
The innovative design of the Swash Ecoseat 102 bidet toilet seat ($179) provides a more refreshing and hygienic bathroom experience while keeping our planet in mind. The Ecoseat is powered solely by water pressure, making it better for the environment. It also features aerated posterior and feminine washes, a sterilizing water filter, self-cleaning nozzles, and convenient ergonomic controls. This seat makes it easy to stay clean and green! To learn more, check it out now!
If you're on a tight(er) budget
Affordable and hygienic, our hand-held bidet sprayers ( ~ $59.99) are a great addition to your bathroom. Any of our bidet sprayers are an inexpensive and easy way to convert your existing toilet into a hygienic experience. Simply install the hand-held bidet sprayer at the fill valve of the toilet tank and you're all set! The sprayers work with all toilet fixtures and don't require additional electricity or batteries. Leave the baby wipes for the babies and toilet paper at the store - the Brondell bidet sprayers are the most economical choice for your bathroom and your bank account. Order yours today!
If you're ready to invest
When you're ready to fully upgrade your bathroom routine and invest in your bathroom hygiene, the Swash 1400 ($649.00) is perfect for you. The Swash 1400 incorporates dual stainless steel sterilized nozzles and customizable nozzle positions, water temperature, water pressure, and spray width for the fresh, clean feeling of having taken a shower after every "visit" to the bathroom. If you thought that was all, we didn't stop there when designing this bidet seat. The Swash also has a warm-air dryer, deodorizer, heated seat, and a soothing night light for those midnight trips to the bathroom. So now, not only are you getting that clean feeling you deserve, but you're also able to enjoy your time on the commode and in the bathroom - bad smells and stubbed toes, begone! If you're ready to take your bathroom experience to the next level, order your Swash 1400 today!
If you're traveling
The Brondell GoSpa travel bidet ($14.95) is the easiest way to take the refreshing cleanse of a bidet from anywhere. The GoSpa travel bidet fits conveniently in your briefcase, purse, suitcase, or glove box for an instant bidet wash anywhere, anytime! The discreet packaging makes the GoSpa a perfect solution for your bathroom hygiene when traveling. All you have to do is fill the GoSpa with cool or warm water, screw on the cap, point the ergonomic nozzle in the correct direction, and squeeze the soft bottle to get a cleansing posterior or feminine bidet wash! Take it with you on vacation, to work, or whenever you leave home. If you're ready to hit the road with your travel bidet, order it here.
In addition to these exciting bidet options, we've got some new things on the horizon as well, so keep your eyes peeled!
Are you ready to take back the power of your porcelain throne? Order your first bidet today.