You may have heard about a new healthy home trend that's taken America by storm in the last several years. It seems as though more and more people are waking up to the possibilities of heightened hygiene and a better bathroom experience with the advent of bidet toilet seats. If you've been browsing the web in the last few years, you've likely come upon ads, articles, even personal anecdotes regaling the benefits of washing with bidets over the traditional TP routine. Many of those curious about making the switch have questions like are bidets cleaner, what are certain bidet health benefits, and perhaps most commonly, are bidets worth it?
While it takes only an elementary level of research to understand that bidets are far superior in cleanliness, comfort, and convenience to any other forms of bathroom hygiene, the question of cost might weigh heavier on the purchasing decisions of those who have yet to experience the bidet difference. With the ever-increasing range of high-end luxury bidet models on the market, many may be under the impression that these bathroom upgrades are out of scope in terms of budget. Of course, there are many top-of-the-line bidet models out there and even a movement of modern integrated bidet toilets totally throwing the curve in terms of market perception, yet the barrier to entry in many cases is less than $50 for a fully functional bidet experience. Here we'll highlight our top 5 options for buying a bidet on a very reasonable budget. Let's look at the goods.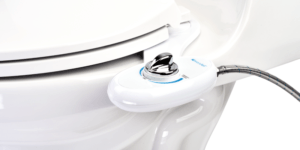 The SouthSpa Left-Handed Bidet Attachment is not only a great buy at just under $60, it's also the only bidet attachment on the American market imagined for those in the dexterial minority. Yes lefthanders, we're talking to you! Gone are the days of fumbling the dial on a right-handed bidet attachment only to set the temperature too cold or turn the pressure too high. With the very affordable SouthSpa, you'll have complete control over your wash without an awkward user experience. Now, if only spiral notebooks and can openers could catch on to this trend.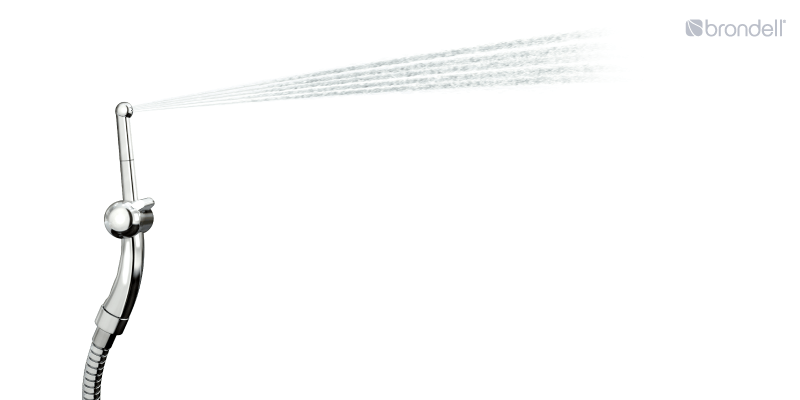 Handheld bidets, bidet sprayers, and shattafs are easy to use, a breeze to install, and provide a custom level of clean you may not get, even with high-end models. Throughout many parts of the world, handheld bidet sprayers are the most common form of complete bathroom hygiene and many cultures have embraced these bidets in particular for their accuracy and efficiency. In the west, handheld bidet sprayers are used not only for their exceptional cleaning power on the body but many new parents use them as diaper sprayers as well for cleaning reusable diapers. At just under $70, Brondell's CleanSpa Advanced Handheld bidet is the perfect sprayer solution with features like precision pressure control, an integrated brass valve, and high-quality components.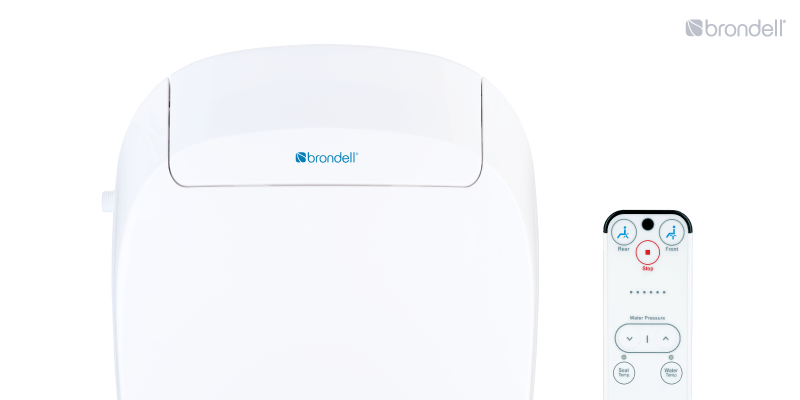 If you're looking for the essential luxury features of a high-end bidet seat but don't have it in the budget to go all out on a top-of-the-line model, the Swash 300 is your best bet. With a feature set including dual nozzles, heated seat, adjustable water temperature, and a wireless remote control, this seat packs a whole lot of comfort for a great price. As our first electronic bidet seat on the list, we're not only including it in the countdown at number 3 but also giving it our Best Value Award seeing as how the average price tag on a spa seat like this rarely dips below the $300 mark, even in promo season.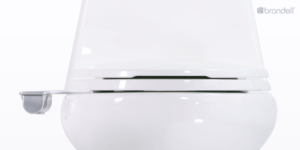 Coming in at number 2, the most affordable bidet on our list and perhaps one of the sleekest bidet attachments on the market today – SimpleSpa Thinline. With a redesigned profile for near seamless installation without raising your toilet seat, this attachment fits the specs of any two-piece toilet and blends into the décor of any modern bathroom. Its SafeCore ceramic internal valve ensures that you're not only getting a state-of-the-art look and feel but you're also getting a superior product with the highest quality components. The SimpleSpa Thinline comes complete with everything you need for a quick and easy DIY install so you can turn your toilet into a spa experience within just minutes for about the price you might pay for a pair of movie tickets. Not bad at all.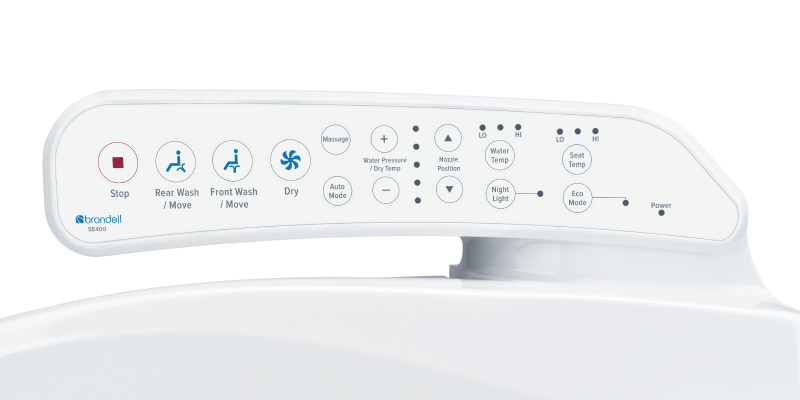 While our number one pick isn't exactly the cheapest on the list, we're giving it our coveted triple B, Best Bidet on a Budget, award simply because the number of features packed into this advanced bidet seat would cost up to twice as much on similar models. Behold SE400 in all its luxury-packed glory; we're talking positionable stainless steel nozzle, adjustable water temperatures and pressures, warm air dryer, massaging spray, self-cleaning nozzle, and a cool blue nightlight. With so much built into one seat, the modest $299 price tag seems almost beside the point.
So here we are – having run the gantlet of bidets from attachments to sprayers, electronic bidet seats, to luxury bidet seats. With so many excellent options to fit any budget, the only thing left to do is make the switch to a cleaner more comfortable routine.