With mere days left in 2018, we're officially flying towards the future at a pace that's as astounding as it is unnerving. Depending on your angle of expectations, you're either floored by the rapid clip of technologic progress that's given us software and devices like social media and smartphones or you're salty because you still don't have that hovercar we were all promised. Whatever the case, it's still a super interesting time to be alive with the advent of electric cars, wellness watches, wireless headphones, and rumors of a Hyperloop that will one day cut the LA/San Francisco commute down to just over half an hour. With so much invention and innovation, the landscapes of our lives are constantly changing, from the way we communicate to the way we travel, and, more recently, in the way we interface with our homes.
These days, there's no shortage of helpful apps, appliances, and integrations to assist us in everything from home security to voice command shopping, even on-demand DJ services and precision temperature control. From the kitchen to the living room and bedroom, it seems like every area of the modern home is accounted for in today's brave new standard in domestic automation and intelligence – and the trend has finally made its way into the bathroom.
As a leading innovator in healthy home appliances and advocates of better bathroom experiences, we thought it was high time someone sort through the gimmick, gadgetry, and genius of modern lavatorial luxuries and come up with the comprehensive gift guide for those gearheads on your holiday shopping list this year. Here are our top five:
5. Nokia Body – BMI Wi-Fi Scale
Coming in at number five, the Nokia Body – BMI Wi-Fi Scale will transform the way you track your weight trends with instant insight through its highly compatible WiFi and Bluetooth synchronization which works with more than 100 top health and fitness apps including Apple Health, Fitbit, and Google Fit. Though you can technically use this product in any room of the home, we've included it in our list for its innovations in both health and technology. We put it at number five because gifting a scale could have major consequences and should be approached with the utmost of tact and good intentions.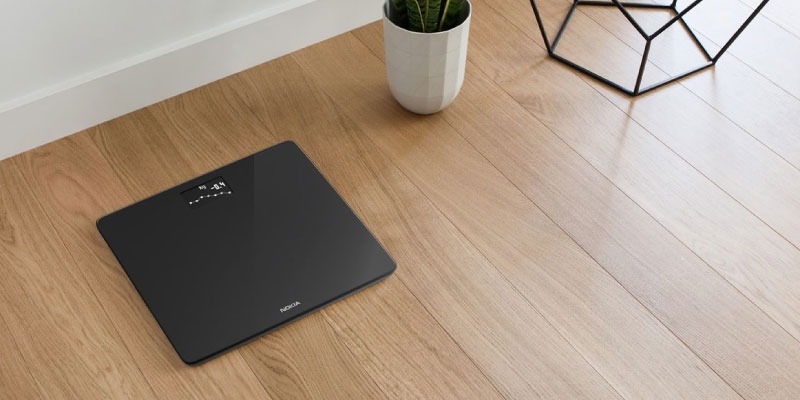 4. LED Bluetooth Bathroom Mirror
Our number four item combines Bluetooth audio, precision touch control lighting, and automatic fog elimination all within a sophisticated design. This WillanFS LED Bluetooth Bathroom Mirror is an excellent addition to bring any bathroom into the 21st century. Whether you're looking to rock out with your floss out, integrate the perspective of 750-lumen LED lighting to your beauty routine, or simply add that perfect accent of modern sophistication to your vanity, this easy-install, touch-control LED mirror is an excellent upgrade to transform the aesthetic of any ordinary bathroom into that of a smart home spa.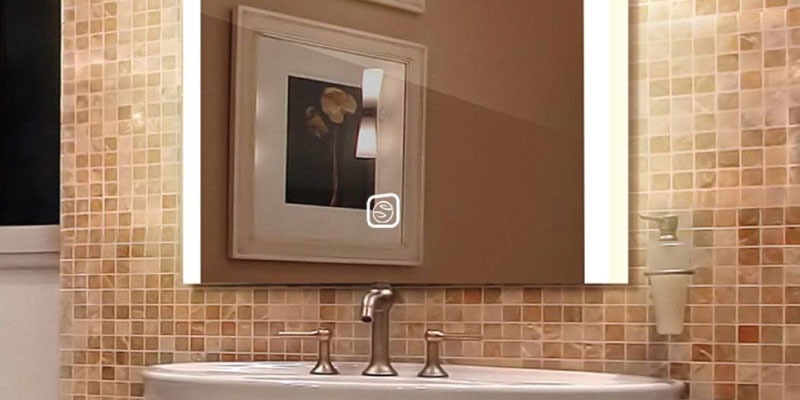 3. KOHLER Soundtile Speakers
Take your shower-singing game to the next level and enjoy the dynamics of surround sound audio with these KOHLER soundtile speakers. These wall-mount speakers integrate seamlessly with any home audio system and are a must-have add-on to Kohler's DTV custom shower experience. With their low profile design and five color options including Chrome, Brushed Bronze, Brushed Nickel, French Gold, and Polished Nickel, they're an easy addition to most any modern bathroom and a great upgrade for those who love spending time in the shower!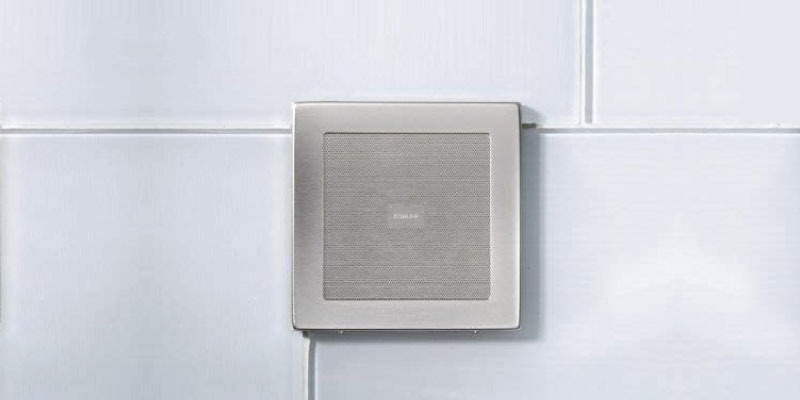 2. Moen U Shower Smart Home Connected Bathroom Controller
What if you could eliminate that jarring three seconds of cold water before your shower warms up? What if you could get the perfect shower temperature every time, even to within a single degree? What if you could draw a bath from your living room, bedroom, a whole other city? With Moen's U Shower Smart Home Connected Bathroom Controller, you're in complete control of your showering experience, whether you're in the bathroom using the soft-touch panel or driving any number of features like power, temperature, or preset selections from your smartphone or connected voice command devices such as Alexa or Google Home. This innovation by Moen is a game changer in the struggle of mundane morning routines and earns our number two spot for its intuitive control and full range of app adaptability.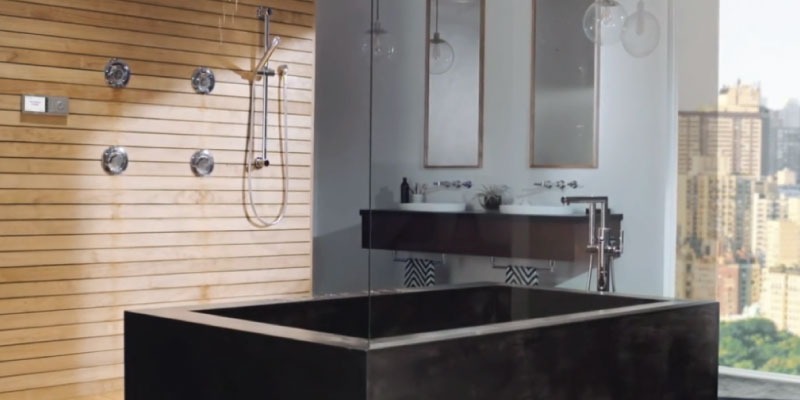 1. Brondell Swash 1400 Electronic Bidet Seat
Our number one pick for upgrading your bathroom, enhancing your comfort, and advancing your clean is the groundbreaking Brondell Swash 1400 Electronic Bidet Seat. You might have heard about this new wave in heated toilet seats, nightlight toilet seats, or even seen some of the Japanese toilet seat bidets that have swept the modern bathroom market in the last several years. The Brondell Swash 1400 combines all of these elements of comfort and clean while giving you complete control in an intuitive touch-control remote. With features including endless warm water wash, oscillating nozzles, temperature and pressure control, heated seat, warm air dryer, even a built-in carbon block deodorizer and cool blue nightlight, this easy-install bidet seat does as much for your personal health and hygiene as gold club status at a zen day spa. In terms of use, it's something you'll be able to enjoy multiple times a day and will even become a conversation piece for friends and guests in your home. For the smart home techies and personal health enthusiast who have it all, the Swash 1400 will certainly be the gift that gets them talking this holiday season.